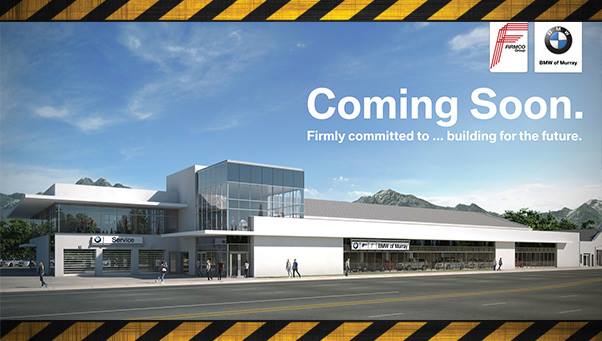 BMW of Murray has proudly been serving the community for over 40 years and we are firmly committed to building for the future, so …
We are pleased to announce a comprehensive remodel of our BMW of Murray dealership. We are upgrading everything for you! The 6-month renovation will be finished this coming Spring 2017 and will encompass a brand-new showroom, an expanded service department, three (3) gorgeous customer-waiting lounges, and an upgraded parts counter.
As always, we greatly appreciate your business, loyalty and feedback. Thus, if you have any questions, comments or concerns, please do not hesitate to contact us!
We would like to THANK YOU for your patience and understanding throughout the remodel, and we cannot wait to provide you with an immaculate new dealership!